These 6 Pink Altars are Perfectly Feminine and Powerful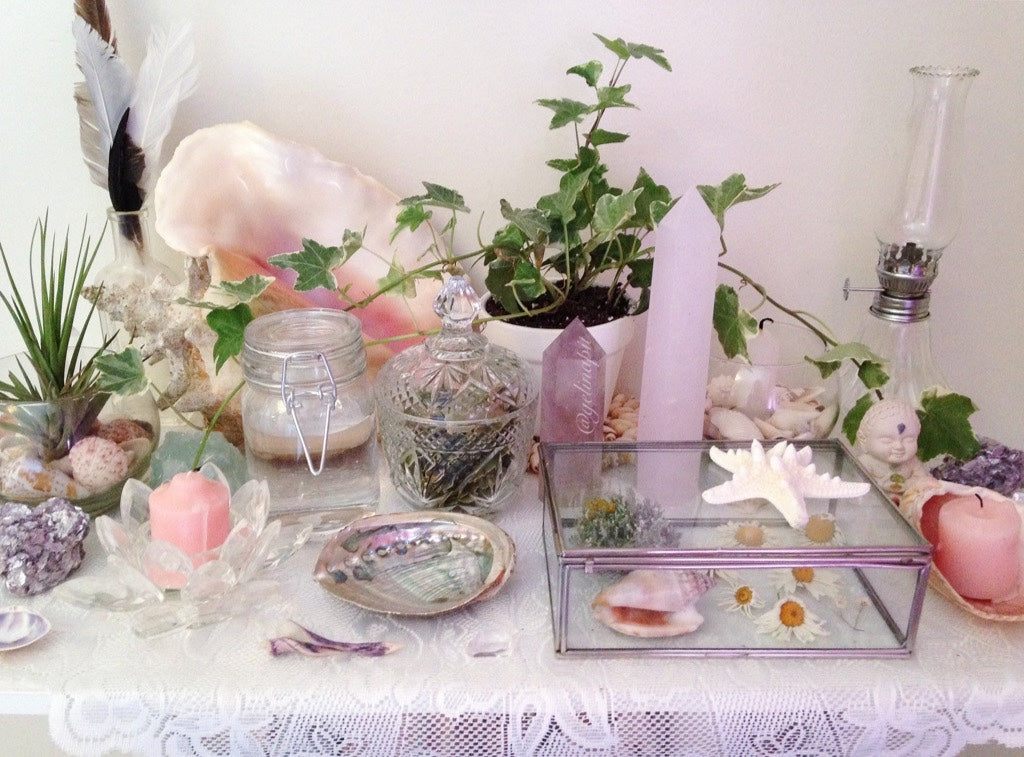 If you love the color pink, and you need witch altar inspiration, then this list is sure to fire you up with ideas.
1. These pink roses paired with the gold accents creates the perfect elegant energy.


Photo: rosewatershop/Instagram

2. A fuzzy pink chair counts as an altar too.

Photo: wiccarium/Instagram
3. This portable pink altar can allow you to practice your witchcraft and energy-work on the go!
Photo: Houzwee
4. This Aphrodite shrine is gorgeous, and inspiring.
Photo: elmfolk/Instagram
5. This altar shows that even the color pink can be used for altars relating to the sea.
Photo: floralwaterwitch/Tumblr
6. This pink hued altar also has a delicate sea theme with the addition of gorgeous plants.
Photo: bubbleandbrewmagic/Wordpress
---
---